I'm finding it interesting how the weather affects my crafting. The other day it was overcast, cool and windy so I took the opportunity to cut out a sewing pattern. New Look #6937. I chose view A (shown in green) and cut out in a lightweight tulip print I purchased from Joann's 2 years ago.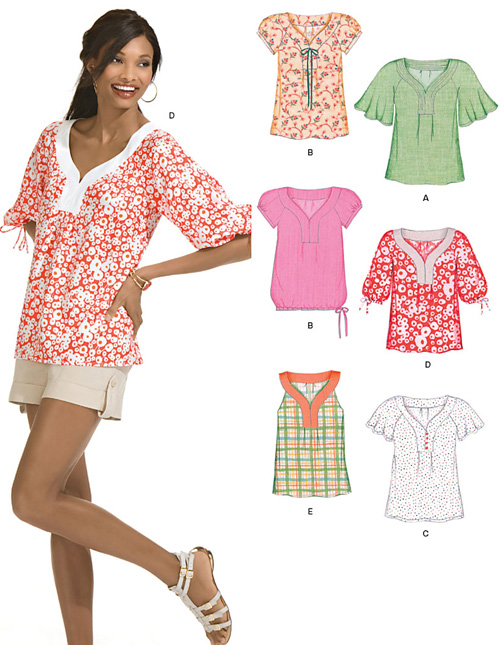 That's the status right now. The weather has been warm and sunny and I feel like I shouldn't be sitting at the sewing machine. I'm hoping to make some time this weekend to work on it though.
I will say though, the weather's affect on my knitting is different. Sure there's a partially knit wool sweater in the works but who wants a pile of wool on their lap in 70+ degree weather?!? Socks are perfect for warm weather knitting but that's not what I'm working on. No, I've been bit by the baby knitting bug. Currently I have an adorable little cardigan on the needles. Can't share yet as it's a baby shower gift but wow, I love it. I've also taken the opportunity to reintroduce myself to my spinning wheel. It's been far too long. Will get pics up soon but right now I'm filling a bobbin with some lovely
Spunky Eclectic
superwash BFL in
Lame Duck
colorway. This will eventually be either 2 ply or 3 ply and knit into socks. I was fortunate enough to purchase extra fiber in a destash on Ravelry so I have just over 10 oz of fiber to play with and it's spinning like a dream. I've missed my wheel, I'm glad we're getting reacquainted.
That's it for now. The sun is shining, the birds are chirping, the windows are open letting the fresh air in and I really have some housework that needs tending to. Enjoy your weekend.
Julie